SPEAKING AND TRAINING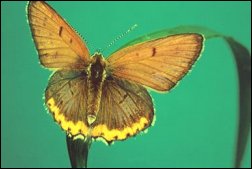 Conflict resolution training provides participants with problem solving and communication skills to diffuse conflicts and prevent their escalation.

Through role playing, lectures, group dynamics and other exercises, the training teaches professional techniques used to manage conflict and mediate agreement. Participants learn productive, practical solutions that increase their ability to supervise disagreements and increase the possibility of positive outcome.

QUESTION: What do you get when you combine a COMEDIAN with a CONFLICT MANAGER?

ANSWER: BARB NORTH, and an ENTERTAINING way to learn CONFLICT MANAGEMENT SKILLS

Give your employees hands on tools to avoid, de-escalate and resolve conflict while they laugh. Seen on NBC's "The Other Half" and the voice of reason on the upcoming radio show "Conflictline", Barb North has had a lifetime career performing in, writing and producing over 30 network and syndicated television shows as well as headlining at comedy clubs throughout the country. SHE ALSO is a Certified Mediator and Conflict Manager who designs and implements Conflict Management Programs and trains Mediators, Managers, and HR Professionals in Conflict Resolution. (view clip)

Barb brings her unique skills to corporations, government agencies, professional and volunteer organizations as a keynote speaker, conflict manager and breakout session facilitator. She introduces the concepts of co-operative problem solving, transformative dispute resolution, win-win negotiation, and the use of conflict to create opportunity, growth and change in a way that is "…fun, inspirational, and downright funny."